When was the last time you went exploring somewhere new? We all need a bit of adventure sometimes, even if it's just a weekend away, so here's some ideas for venturing into the dusty red dirt of North Queensland for some mini outback adventures.

When you live in North Queensland the best time to go exploring is during the winter (May-September) when the weather is cooler, the humidity drops and the skies are blue. Suddenly everyone is bursting with energy to go camping and bushwalking – all the things that are just too much effort in the 'sweat' season.
There's no better time to go inland and explore the North Queensland outback so leave your technology at home and take off for an adventure to one of these outback destinations:
chillagoe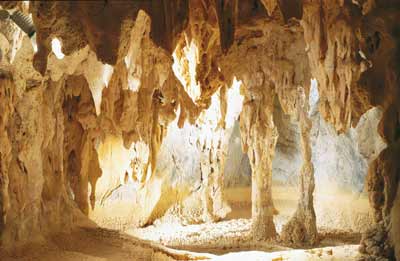 Chillagoe might be a small town in the middle of nowhere but we love it!
Besides being a photographers dream, there are lots of caves to explore, fossils to fossick for, creeks to swim in, aboriginal cave paintings to find, the old smelters to photograph and a galaxy of stars to gaze at.
undara
Home to an ancient volcano that erupted and spilled an estimated 23 kilometres of molten hot lava across more than 1550 kilometres, Undara is home to one of the longest lava tubes on the planet.
There are lots of accommodation options – you can camp or stay in a restored railway carriage.
You can also dine in a railcar, enjoy opera in the outback or eat at the outdoor bush breakfast while kangaroos hop by.
cobbold gorge
Located on a cattle station south of Georgetown,  Cobbold Gorge is a real gem of the outback.
It takes about 6-7 hours to drive there depending on road conditions but the drive along the Savannah Way itself is also worth the trip.
When you get there the accommodation options include camping and cabins. There's also a bar/restaurant overlooking an infinity pool.
Boat tours and stand up paddle board tours go along the gorge twice a day.
camp at a cattle station
There are several outback cattle stations in North Queensland that welcome campers.
Camping at a cattle station is a very different experience to camping at a campground and, more often than not, involves bush camping since there are no amenities.
They are a fantastic way to get away from the crowds and there's normally a river or creek to fish, swim and kayak in.
They are becoming increasingly popular and your camp fees help the farmers out with an extra bit of income.
Aboriginal rock caves
Cape York is stunning countryside and rich in Aboriginal culture.
Willie Gordon will take you on a tour of the Bama Way, show you various caves near Cooktown that feature Aboriginal rock art, teach you about traditional bush foods and share many Dreamtime stories.
Willie's family has lived on this land for generations and his knowledge of Aboriginal ways is fascinating.
outback events
If you enjoy live music and festivals you can also time your adventures to tie in with one of the many festivals that offer camping and entertainment. These include: